Das Original-Bildbearbeitungsprogramm des Internets.
Beschnitt, Größenänderung und Online-Bearbeitung Ihrer Bilder kostenlos bei PicResize.
275,356,305

Bilder wurden bereitgestellt!
Enlarge image using PicResize AI
Pictures can be resized to double the size using deep learning artificial intelligence, resulting in near lossless upscaling.
Enlarge image now
Enlarge photos with deep learning artificial intelligence to avoid pixelation
---
This feature is included in the pro version of PicResize. Sign up to enlarge images, add text, and go ad-free.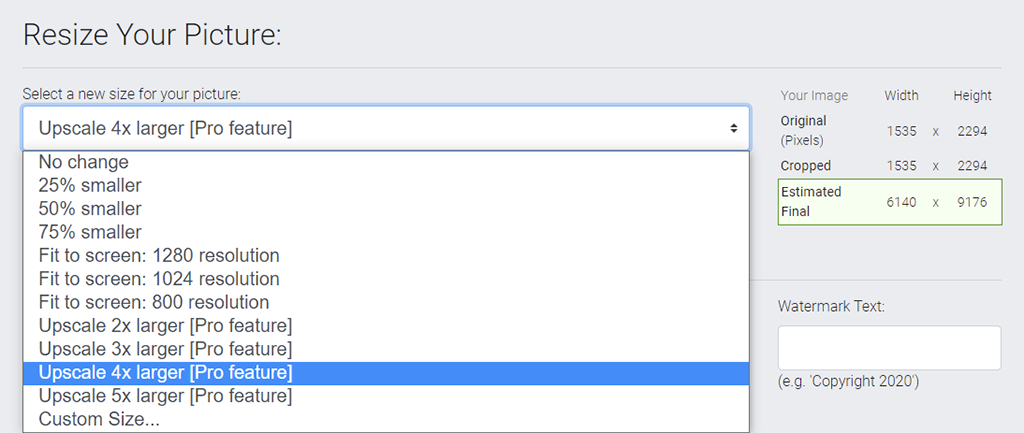 Upload the picture you want to edit

Click the 'Start Now' button below and choose an image from your device to upload.

Select your desired upscale size

Choose to enlarge your photo 2x, 3x, 4x, or 5x larger with lossless upscaling.

Save, download, and share your image

You can optionally resize or add special effects. Download and save your image when done.