The Internet's Original Picture Resizing Tool
Easily crop, resize, and edit your images online for FREE at PicResize.
237,984,752

pictures served!
Home

Browser Plugins



Send to PicResize Bookmarklet

(Chrome, Firefox, IE, Opera, Safari)

The Send to PicResize Bookmarklet allows you to send any picture that you find on any web site with a click of a button. The picture that you choose will automatically load in our online editor. Installs in seconds!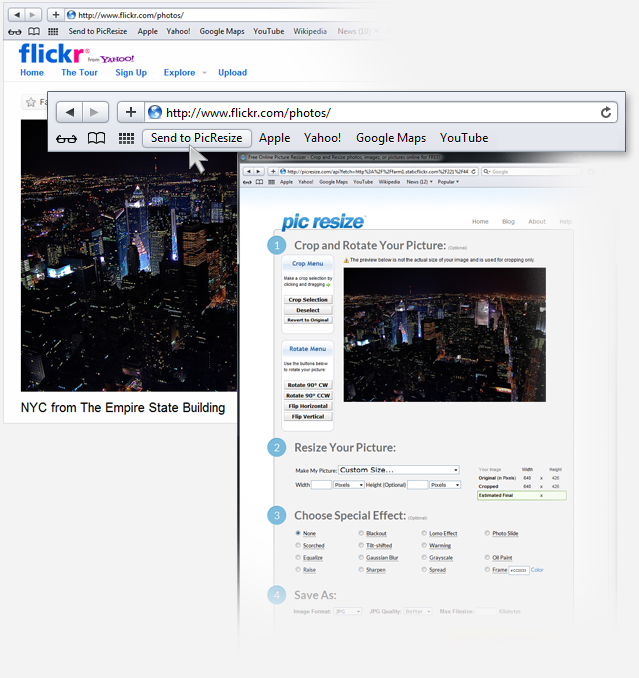 Installing the Bookmarklet

Chrome, Firefox, Safari: Drag this link to the bookmark/favorites bar in your browser: Send to PicResize

Firefox, Internet Explorer: Right-click on the link above and select 'Bookmark Link' or 'Add to favorites...'


© 2005-2020 Internich LLC.